Just Don't Think I'll Scream
Ne croyez surtout pas que je hurle
Directed by
Frank Beauvais
ORIGINAL LANGUAGE

FR
SUBTITLES

EN
Duration

106
Prices

6.00€
No shows found for this movie
Introducing
During years of solitude in an Alsatian village following the end of a relationship, Frank Beauvais found solace in the screen by watching films obsessively. He then crafted an audiovisual diary by editing shots of the films he was devouring.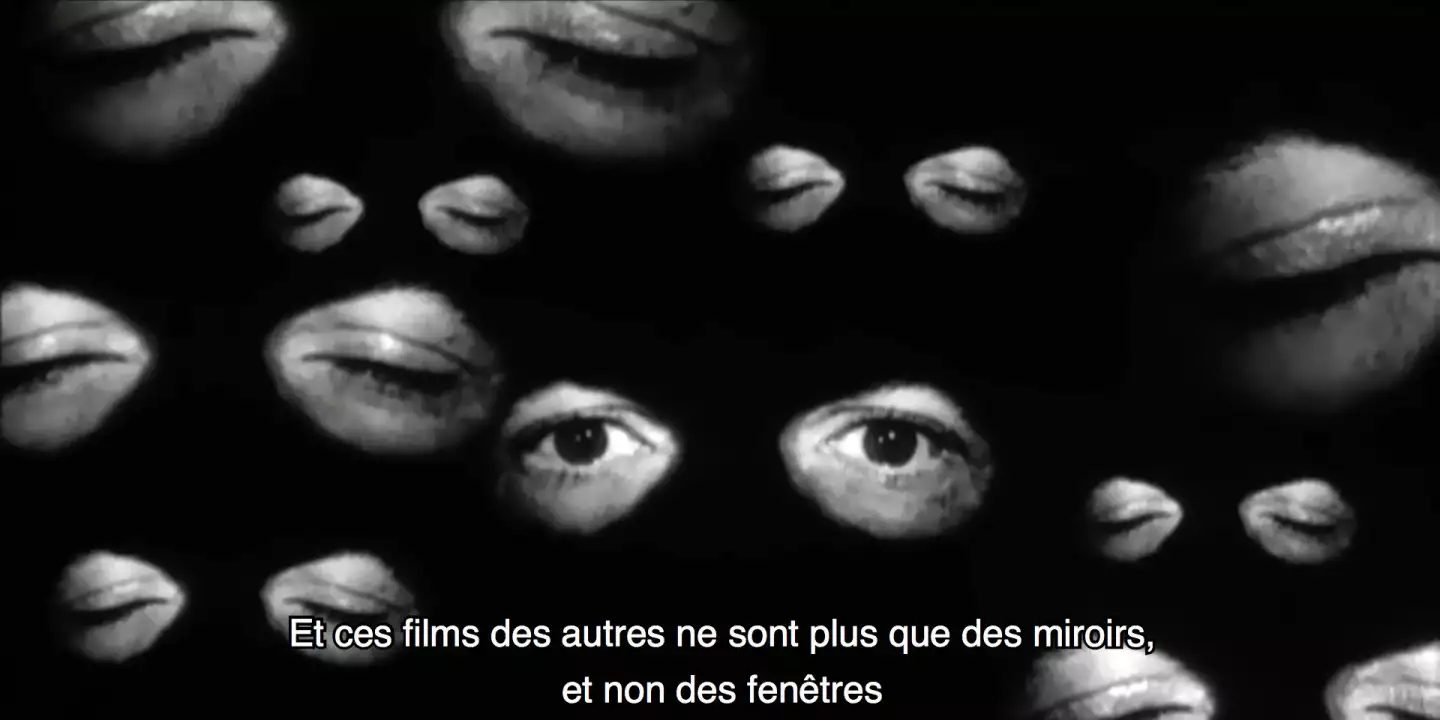 As part of the event

Sensation at the 2019 Berlin Film Festival, JUST DON'T THINK I'LL SCREAM is a feature film with a unique form. In introduction of the online screening of Just Don't Think I'll Scream (Ne croyez surtout pas que je hurle) followed by a talk with its director Frank Beauvais this Friday 8pm. here are a few points of reference to map the UFO JUST DON'T THINK I'LL SCREAM.
Un bouleversant cri de rage, intime et politique.
DIDIER PERON
Libération
Le chef-d'oeuvre du festival de Berlin.
MURIELLE JOUDET
Les Inrockuptibles
Even greater than this merely impressive idea of a catalog is that of animating, sometimes literally but more often than not in subtle gestures, unexpected imagery, sly or shocking moments, the diaristic narration of the director's life through movie images of what he was watching at the time.
DANIEL KASMAN
Mubi