The MILLENIUM FESTIVAL PASS is available to buy here !
FESTIVAL PASS 5 movies for 30€
FESTIVAL PASS 10 movies for 50€
Les Porteurs
Sarah Vanagt, 2022, 31, VO st FR/NL
I'm going on a trip and I take with me: an elephant bone to stir food, a feather to catch winged termites, eight butterflies, a rope made of fragrant roots… and 150 meters of film exposed but not yet developed for the Colonial Ministry.
Tramadol
Morgane Wirtz, 2022, 31′, VOF st EN
A motorcycle speeds through Niger. On board, Moussa, a young Tuareg and, hidden in his vehicle, about fifty tablets of tramadol, one of the most popular narcotics in West Africa. By following Moussa, we go to meet the retailers and users of this opioid.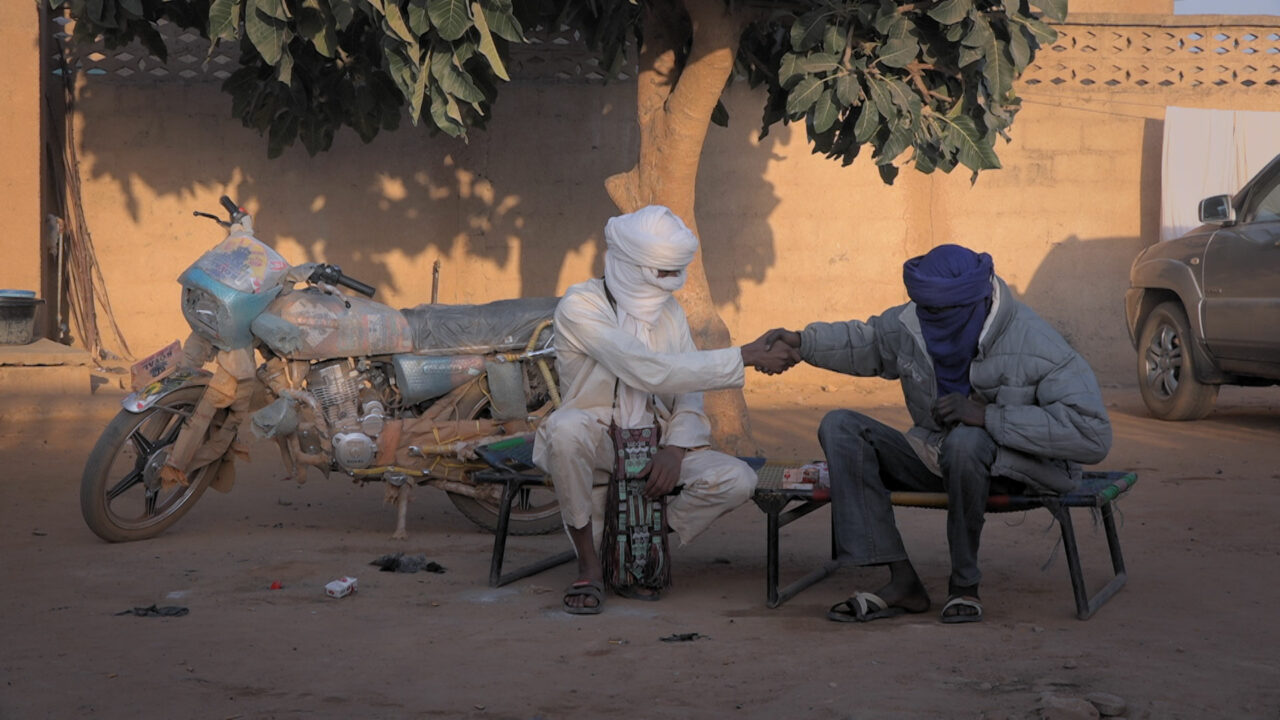 As part of the event

The MILLENIUM Festival is a high-level international event in Brussels, the heart of Europe. The Festival highlights films whose themes are linked to the major challenges and objectives of the 21st century, adopted by the United Nations in 2000, and which reflect humanity's dreams and ambitions for a fairer and more equitable world. Since its creation… Continue reading Les Porteurs + Tramadol