Short films : Independent Film Festival 06/02
Our programme is updated every Monday evening for the coming week. No shows found for this movie.
Our programme is updated every Monday evening for the coming week. No shows found for this movie.
Consensual
Jeff Hilliard, Joey Danger, USA, 3′
Guru Déë Pród offers an incredible opportunity to come take a ride in his magical van.
​
Contrapunctus
Luna Brusselaers, Belgium, 5′
A marriage falling apart.
Thousand staring eyes
Nicolas Gutierrez Wenhamar, Mexico, 15′
Mara, a 19-year-old woman from San Pedro Sula, came to Mexico fleeing her past. The place where she lived never accepted her, it is something she will not forget. Mara works in a small, dark hotel room. We listen to what she thinks, all the memories, dreams and nightmares that inhabit her mind.
Oksana Mirzoyan, USA, 3′
​
Artist Karilú Alarcón Forshee channels the female soldier of the Mexican revolution in her gripping vocal performance of "Qué He Sacado Con Quererte".
Alison Chhorn, Australia, 15′
​​Partially blind, grandmother Kim Nay depends on touch and sound to navigate her daily routine of eating, resting and listening to Khmer news. Time moves fluidly as Kim's sense of self slowly begins to dilate, conjuring long-dormant memories.
Selections/awards: Visions du Réel, Black Canvas Festival de Cine Contemporáneo Mexico, Lima Alterna FF, New York FF, Chicago IFF, Sydney FF, Athens International Film & Video Festival, Human Rights Arts and FF, and more.
​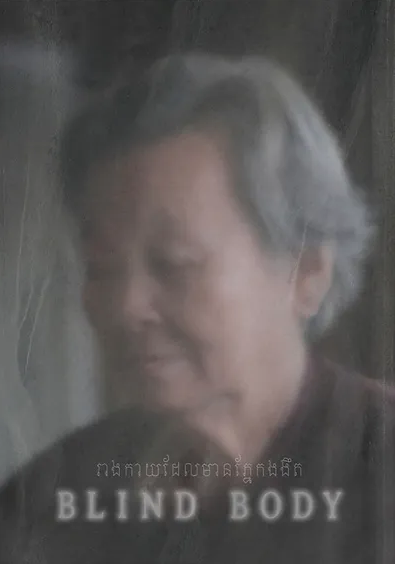 Macie Pisarek, Poland, 4′
Desert, voices, mystery… Music video from a debut, independent album "Now The Grass Grows Through My Skin" by Anchey.
Selections/awards: Parai Musical International Awards, Super Shorts London FF (Best Music Video), Toronto Arthouse FF, and more.
​
Yohan Guignard, France, 30′
​
Law and order are Matt's duties. Every morning, this US police officer in the suburb of Oklahoma-City takes his car in order to patrol in town. Every morning he is worried about the arrests of the day. Every morning he wonders how much this job changed himself.
Selections/awards: Côté Court Paris, Cinéma du Réel (Best short), Rhode Island IFF, International Documentary Filmfestival Amsterdam, and more.